One-on-one counselling sessions
We offer a wide range of counselling and coaching services
In brief
Career Walk-in & Dial-in
IMPORTANT
Changed opening hours
There will be no Walk-In on Wednesday, 27 September. In addition, the reception of our Career Center will be closed on Thursday, 28 September.
Ask your questions about CV, motivation letter, job reference or other career-related topics (15 minutes):
At SQUARE, Career Center or Zoom:
Tuesday
15:00 - 17:00
Walk-in (SQUARE)
Wednesday
15:00 - 17:00
Walk-in (Career Center)
Thursday
15:00 - 17:00

Dial-in (🔗 Zoom)
Meeting-ID: 426-637-428
For the Career Dial-in we use Zoom. If you are a first-time user a client will be downloaded to your device.
Our services are offered to HSG students for free. However, you may be charged for the usage of the internet or mobile data. The CSC is not responsible for these extra charges. If you have any questions related to data packages please contact your internet or mobile provider.
Detailed and individual
One-on-one counselling sessions
Our one-on-one counselling sessions are a platform for detailed discussions of all your career-related concerns.

You are welcome to book your counselling appointment during following opening hours:
| | | |
| --- | --- | --- |
| Monday | 10:00 - 12:00 | only by phone |
| Tuesday | 10:00 - 12:00 | Career Center or by phone |
| Wednesday | 13:00 - 15:00 | Career Center or by phone |
| Thursday | 10:00 - 12:00 |  only by phone |
How do I make an appointment?
Visit us at the Career Center
Call +41 (0)71 224 31 00 
Book online on my.hsgcareer.ch
What counselling formats are available?
We offer the following counselling formats.
Our new Online Session
Get the most of it!
Save time? Get the most out of your counselling session? Watch our Recorded Online Sessions first!
Career orientation
Starting your career planning
Fine-tuning application
Standing out from the crowd
Interview training
Scoring points with personality
Video interview training
Presenting yourself in the best light
Assessment centre training
Completing practical tasks successfully
Decision-making
Choosing from multiple options
LinkedIn
Reach goals with a professional profile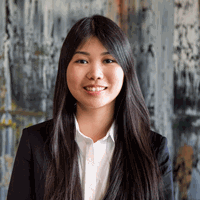 Wan-Ling Chen
International Affairs BIA
The CSC offers every semester workshops in small groups on topics related to career entry, which are ideal for gaining an insight into the job market. The individual career advice provided by highly competent career coaches also provides concrete answers to my own questions, and after the interview I had a clearer idea of my career path.
Find out, which format suits you
clear