«From being lost to my dream job»
To Sophie Sozzi, the financial world was never appealing and all she knew was that she enjoys social interaction. But how do I get a job with only knowing that?
"I was completely lost and doubted myself because everyone around me seemed to be so sure about what they want to do," Sophie reflects. It was one simple question which got the ball rolling for her. During a counselling session, a career coach asked her: "So, what is it that you want to do?" They started analyzing her strengths and interests. After a few jobs during her studies, she started her first internship at a startup. She was sure that this was it, the job sounded so cool. But already after a few days she realized that the values of the company, as well as the promises they had made, were not what she was told in the interview. A very tough time started and again – self doubts came up. "Am I not made for working life? Am I too fussy? Why can everyone do it but I don't feel right in this job?" It took a lot of guts but before her probation period ended, she resigned. Back to square one. During this whole time, she kept in contact with the career coach and dug deeper and deeper to find her passion. "The values of a company are extremely important to me, but it is so hard to tell if they are telling the truth in an interview or not."
«Why can everyone do it, but I don't feel right in this job?»
When she applied at L'Oréal, she was aware that she did not fulfill all the requirements. But Sophie had met the company during her role as head of events for the Cercle des Francophones (CF) and enjoyed working with them. She tried her luck. After touching up her CV and a mock interview with her career coach, she applied. It worked out. It was definitely a bumpy road, but it was worth it. I ask her what her next career step is. "I can imagine staying with L'Oréal forever, I just absolutely love it. The people are so nice, and they really appreciate the employees," Sophie says and smiles. A true happy end.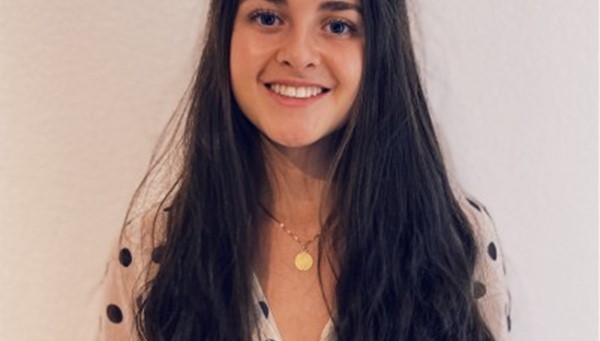 Sophie has completed her Bachelor program at the University of St.Gallen in Summer 2021. Throughout her time as a student, she was active in various clubs such as the Social Business Club, Cercle des Francophones, PIECES and African Impact. She is planning to do her Masters at the ISCTE Business School in Lisbon.
Weitere Artikel

Insight
3 Branchen - Consulting, Banking und Marketing
Consulting, Banking und Marketing im Vergleich
Mehr lesen

Best Practice
Neugierig sein
Cathy O'Neill über ihren Weg zur Europäischen Union.
Mehr lesen

Best Practice
«Growth Mindset» – Von der KV-Lehre in der Brauerei zum Consultant
Meikos Erfahrungen zu ihrem Traumjob
Mehr lesen